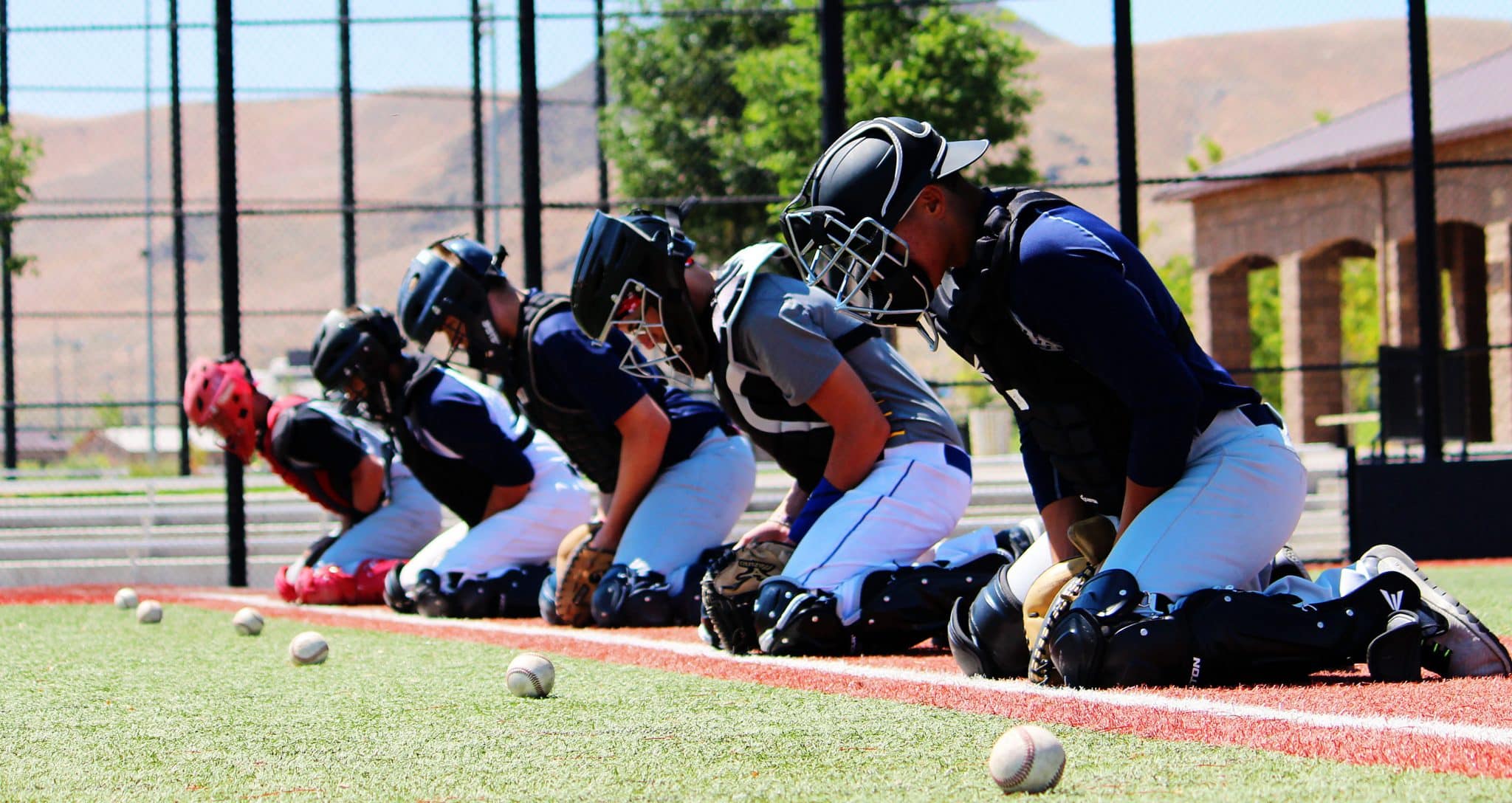 Most catchers, parents and coaches are aware of the "standard" responsibilities of a catcher. Receiving, blocking, throwing, tag plays, force plays, bunt plays, pop ups and retrieving passed balls and wild pitches are some of the immediate roles that most remember, but there are a few that get forgotten.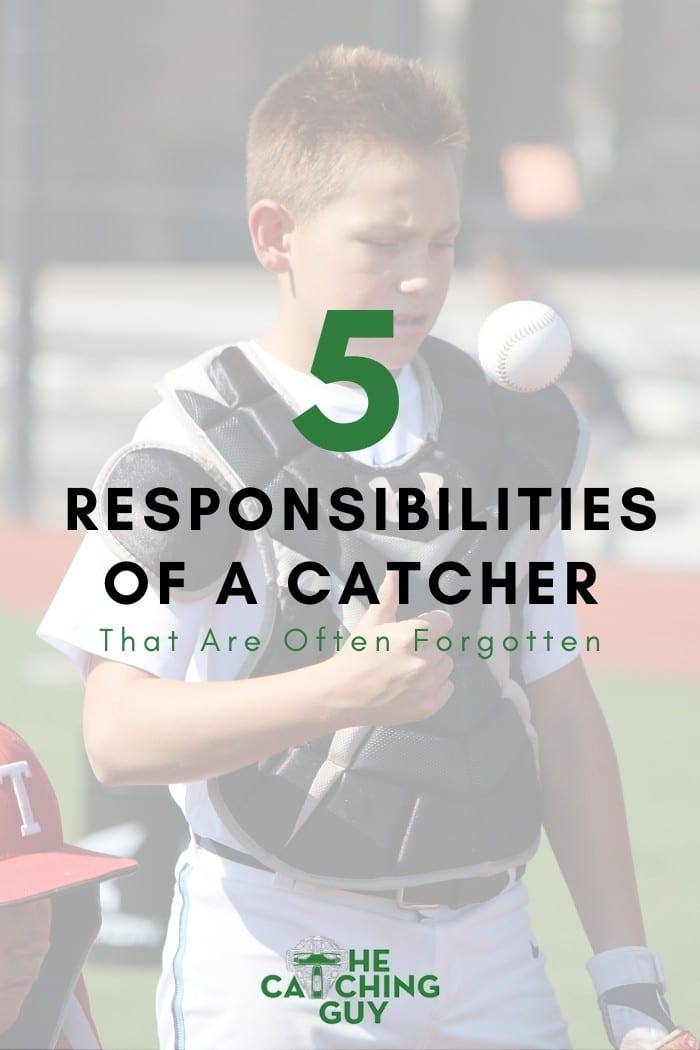 5 Responsibilities of a Catcher That Are Often Forgotten
Some that are either forgotten about or at least misunderstood responsibilities are the following:
1. Backing up first base on a ground ball to the infield.
When there are no runners on base or sometimes a runner on 1st base only, it is our job to hustle down to back up the throw from the infielder.  We and the right fielder (and even the pitcher) need to be there if the ball kicks away or gets by the 1st baseman.
2. Covering 3rd on a bunt to the third baseman with a runner on first.
If the 3rd baseman and pitcher both converge on a bunt down the third baseline, it is our job (not the shortstop who will be covering 2nd) to cover third to prevent the base runner on 1st to advance to 3rd.
3. Cover 1st during a rundown between 1st and 2nd.
If the rundown is between 2nd and 3rd (or obviously 3rd and home), we stay home.  But if the runner is picked off or caught between trying to take an "extra base," it is our job, as it is the pitcher and right fielder, to get over to 1st and help with the rundown.
4. Communicate with the corner infielders on pop ups.
If the ball is popped up down either line and is going to come down close to the fence, it is our job to go over to the fence and watch the play develop.  We are going to say "You've got room, you've got room, out of play, out of play, or find the fence, find it," depending on where the ball is coming down.  This communication will make it much easier for our corner infielder to make the play because they can focus on catching the ball rather than worrying about running into the fence.
5. Backing up 1st on a fly ball to the outfield with a runner on first base and less than two outs.
When the runner on first base will be going "half way" to second to see if the fly ball is going to be caught, the outfielder might sometimes try to force the runner out at 1st if they stray too far off of the bag or are too slow in getting back.  We need to be there in case the throw gets away.
Thanks,
Coach Todd – The Catching Guy
Want to learn more about The Catching Guy Camps? Visit our events page.