CAMP OVERVIEW
Each day will be dedicated to a different skill involved with the position of catcher.
Participants will be separated by age and put through several fundamental drills and exercises to help improve their receiving ability, blocking form and throwing mechanics.
AGE REQUIREMENTS:
All Catchers
 Ages 10 through 16
 (Limited to 12 Catchers)
CAMP COST:
$399 per Catcher
 (Full Payment Due at Time of Registration)
All initial teaching and discussion during camp will be performed by Coach Todd while his coaching staff will help run the fundamental skill stations.
ABOUT COACH TODD
AKA – "The Catching Guy"
___________________________________________
Former collegiate & professional catcher
Founder & President of Gamer Baseball and The Catching Guy
Over 25 years experience coaching catchers
Masters degree in Kinesiology with a focus in teaching & coaching
Authored The View From Behind the Mask, Everything You Need to Know About Catching and More
Featured speaker at CatcherCON 2016.
Featured speaker at the "2018 Be The Best Coaches Convention"
Featured speaker at the 2018 ABCA USF Barnstormers Clinic.
Featured speaker at the 2018 MHSBCA Annual Convention.
Featured speaker at the 2019 ABCA National Convention – Youth Session
Over 100,000 followers across various social media platforms
Featured on "Stick and Ball TV"
WHILE AT CAMP, YOUR CATCHERS WILL RECEIVE INSTRUCTION ON…
STANCES – The 3 stances a catcher uses throughout a game.  We can teach your catcher everything they need to know about receiving, blocking and throwing but if they do not get in the proper ready position, if they're not in the correct stance, they will not be able to perform the fundamental skills of a catcher consistently.
RECEIVING – Having soft hands, getting strikes called strikes and getting stri-balls (borderline pitches that could go either way) called strikes with some "mitt magic" will be covered in detail.  Research shows that being a good receiving catcher will help your team more than anything else we do.  We will dedicate a significant amount of time to train your catchers on becoming the best receiving catcher they can be.
BLOCKING – Technique to help you "be a wall!"  Being a good blocking catcher has the potential to save a bunch of runs for your catcher's team.  Although it is one of the least liked jobs of a catcher, it is one of the most important.  We will dedicate a significant amount of time to helping your catcher not only get comfortable with the baseball hitting them but also liking and taking pride in their blocking ability.
THROWING – A catchers throwing ability is always the first thing that coaches, opponents, and scouts notice.  We will cover everything your catcher needs to know to become the best throwing catcher they can be including quick hands, quick feet, arm strength and throwing mechanics.
AND during the "Final Thought" talks expect your catcher to learn about:

The importance of a good work ethic
What scouts and coaches look for in a catcher
The importance of training their brain as much as they train their body
The 5 tools of baseball and the ever important 6th tool
The importance of controlling your emotions
The characteristics of a successful catcher
The importance of doing well in school and more!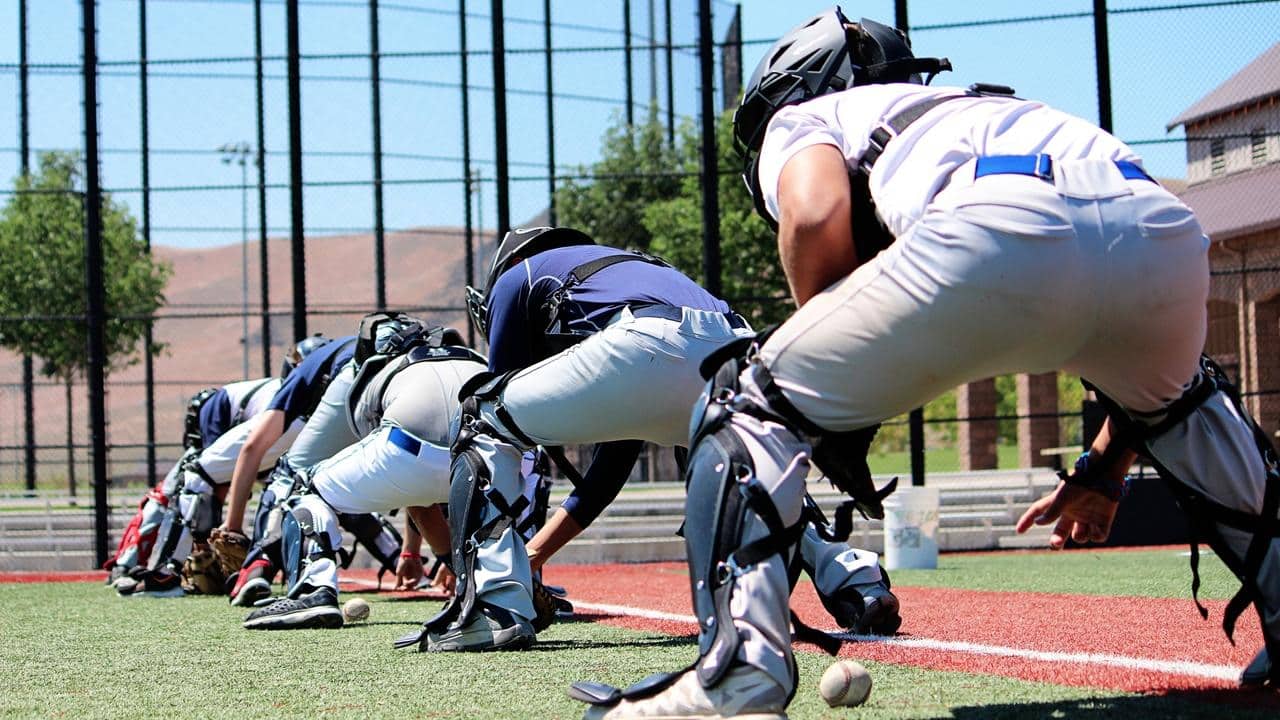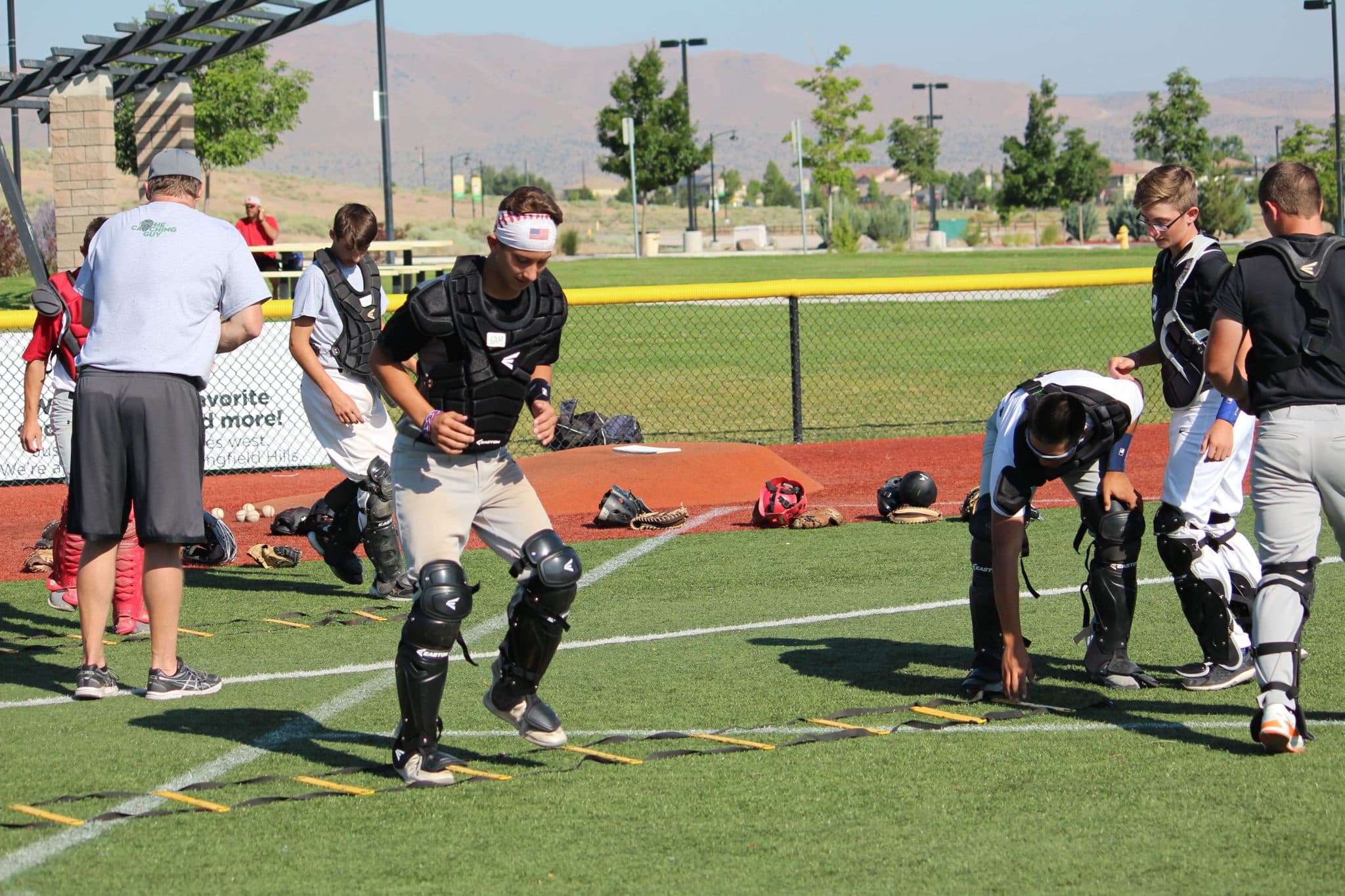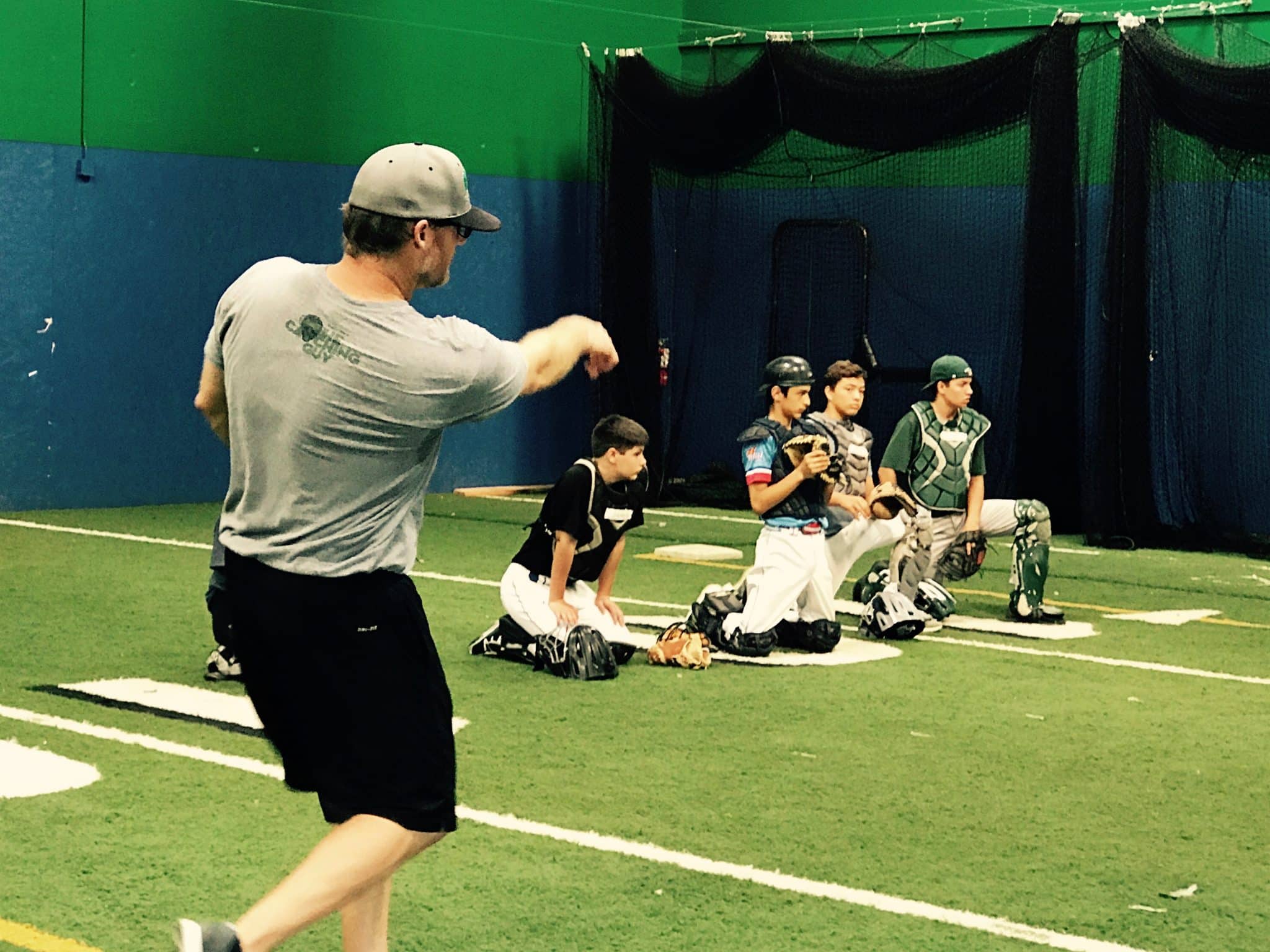 HERE IS A SAMPLE DRILL PERFORMED AT CAMP
"
WHAT PARENTS ARE SAYING ABOUT COACH TODD:
"We really valued your life talks and we started to refer to them in our house as "Todd Talks" instead of "Ted Talks". The wisdom you imparted to the boys was incredibly valuable and continues to be, especially when a lot of what you share reiterates what we as parents have been saying, but from an entirely unique perspective. Hearing these life lessons from you, drove it home. Thank you!"
"My son and I have been begging for instruction of this type for quite some time. We can not express our gratitude for the time he was able to spend with you and your staff at camp. It will prove to be invaluable to his growth as a player and even more importantly as a person. I was able to remember the stuff you taught so that I could take it back to my team. You have a special knack for simplifying the position! Thank you!"
FREQUENTLY ASKED QUESTIONS
Why should my catcher attend this camp? What is The Catching Guy "difference?"
Christian Tang
2020-05-15T19:40:40-07:00
There is A LOT of information out there about the position of catcher. Coach Todd is known for the ability to dissect the complex and present it in the simple. His ability to communicate the information in a manner that is relatable and understandable to catchers of all ages and experience levels is what sets him apart. Additionally, The Catching Guy events are not only designed to help develop the skills your catcher needs to succeed at the position, and in the game of baseball… there is also a large emphasis placed on building the confidence needed to succeed in the "game of life."
REGISTERING IS SIMPLE
Click the button below and fill out the checkout pop-up form. Full payment is due at time of registration. *Keep an eye on your inbox for future emails from The Catching Guy team regarding camp*.
SPACE IS LIMITED SO SIGN UP NOW
*Limited to 12 Catchers*